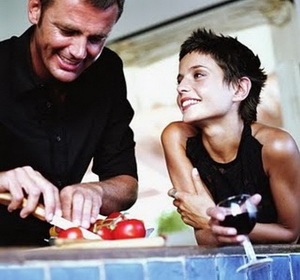 Home-stay is not a normal type of SM dating. It is an arrangement to help the girls in our club (especially for the students studying in foreign countries) to get free accommodation, and also get some pocket money while enjoying their life.
In this arrangement you will usually live together with your Master (Sugar Daddy) in his home. While you will normally spend the nights and weekends together, you can still go to school (or go to work if you have a job) as usual during the daytime. During your stay, the Master (Sugar Daddy) will take charge of your life, paying for all the basics like food, accommodation and any shared entertainment. Someone will give you extra pocket money, buy you clothes or gifts, and some will even pay for your tuition.
Home-stays are normally arranged for a full year period (or other term as mutually agreed) and paid on a monthly basis. If you do not get along well, either of you may propose to end this arrangement at the end of each month.
During your stay, you will get pocket money A$/€/$4,000 from your club at the end of each month.
Before making a decision on whether to accept a Sugar Daddy's invitation you will get to know their background, career and interests. Some Sugar Daddies will also provide photos of themselves or their home. We find that the most successful and enduring arrangements happen when we help both the Sugar Daddy and this slave (you) be clear on the arrangement and what the other person is seeking, so questions from both parties are always encouraged.
During your stay, you can still leave for SM dating from the club. However, if you are absent more than 1 week (7 days) in a month, the staying will be extended by any days over the 7 days absence as compensation.
Home-stay arrangements can guarantee your lifestyle, safety and comfort while you are studying abroad or having a working holiday. At the same time, it gives you the opportunity to gradually build feelings with a wealthy man in a natural way.